Best Gynaecology &
Pediatrics Hospital in Kerala
Ahalia Women And Children's Hospital (AWACH) is situated inside the serene campus of the Ahalia Health Heritage and Knowledge Village in Kerala. AWACH, with its huge infrastructure and facilities is undoubtedly one of the largest Women & Children's specialty hospitals in Kerala India. AWACH takes pride in having a great team of experienced doctors, nursing staff and paramedics who work round the clock to ensure world-class treatment. Our vibrant Pediatrics department takes care of not just the sick children, but also attends to other common problems in children, with the specialized Nutrition Clinic, Obesity Clinic, Vaccination Clinic, Well-baby clinic, just to name a few.
The highly dedicated, best Gynaecology & Obstetrics team handles all complicated gynaecological problems and high risk deliveries at any time of the day, and is well complemented by the state-of-the-art Neonatology department capable of treating even the sickest and tiniest of newborns.
Statistics
Our
Statistics
0
Successful Surgeries

Services
Medical
Services
Our Best Medical Services

WHAT PATIENTS SAY
Shamsath Sherin
June 5, 2022.
എന്റെ ഉമ്മാക്ക് രക്ത സ്രവം കാരണം ഹോസ്പിറ്റലിൽ കൊണ്ട് പോയി എല്ലാം ഫെസിലിറ്റിയും ഉണ്ടായിരുന്നു. ഡോക്ട്ടറും നഴ്‌സുമാരും അഡ്മിൻട്രേഷൻ എല്ലാവരും നല്ല സപ്പോർട്ട് ആയിരുന്നു ആയുഷ്മാൻ ഭാരത് ദേശിയ ആരോഗ്യ സംരക്ഷണ പദ്ധതി (ഇൻഷുറൻസ് കാർഡ് )ഓപറേഷൻ മറ്റു എല്ലാം കാര്യങ്ങൾക്കും കൂടുതൽ സഹായിച്ചു .എല്ലാം തരത്തിലും ഒരു ബുദ്ധിമുട്ടും ഉണ്ടായിരുന്നില്ല. എല്ലാവരോടും വളരെ നന്ദി അറിയിക്കുന്നു.
Saneesh Kumar
June 1, 2022.
Overall I would rate 5star. Recently my wife was diagnosed with a uteral fibroid condition and this was well diagonized at Ahalia. Their doctors and surgeons were very professional in handling the scenario. The surgery went well and the laproscopic procedure being slightly complicated, was well-handled by the surgeon. The expertise exhibited by the surgeons and the gynec doctors is excellent. The support from all the nurses and support staff was also very good. The only slightly disappointing or improvement part was the canteen which could be made better and diverse with more options considering the patients admitted there. Overall it was a good experience and the expenses were reasonable, compared to the expenses that were communicated to us in Hospitals at Hyderabad and Bengaluru.
Sambath kumar T
May 15, 2022.
Gud treatments
Well equipped neonatology and pediatric dental dept.
Devika Devarsh
April 22, 2022.
I went for gynecology consultation at Ahalia Women and Children's Hospital at palakkad first time as per my friends advice ..I had been to thrissur and palakkad hospitals for the same problem, but doctors gave different opinions which was not at my satisfactory level.Then decided to visit Ahalia Hospital,They advised me for a scan and suggest medicines .. now my problem is totally solved.I strongly recommend this Hospital .They have alsi kids section in this Hospital.Once we enter the campus we love the greenary and nature of it ..So beautiful it was . Hospitality is well maintained.
Ammu Ammus
April 5, 2022.
Very comfortable check up we had.. Every patients use to come with lot of tensions but i also went with same mind set..soon after the consultation with doctor half of my problem got released and the balance from nursing care and staffs...so I strongly recommend this hospital.You will get 100% good care and treatment .
We had a wonderful experience at AWACH. My daughter was having minor issues during her pregnancy and the right medication prescribed by Dr.Suseela Thampi helped a lot. She was more than God to us. Small doubts was also explained clearly by the doctor. She had preterm delivery and only because of the right decision taken by the doctor it was a normal delivery. Baby was also taken care very well by NiCU. I strongly recommend ahalia hospital for delivery
Sreejith C Nair
February 22, 2022.
Ahalia Women and Children Hospital If your child is facing any medical condition this is the place you can blindly go... Especially when you are staying in Palakkad where there is a scarcity of good hospitals. Be it Pediatric Surgeon Dr.Muthulingam or the Pediatrician Dr.Padmesh, Dr.Sruthy every one are excellent when it comes to their fields. And the nurses are extremely helpful , affectionate multi talented with their singing skills 🙂.... 100% satisfied with the services just one issue is the road towards this place which needs immediate attention!
shyju edathara
February 20, 2022.
gopalakrishnan g
January 7, 2022.
Very nice experience. The attitude and behaviour of the hospital management, doctors and staff is very warm and cordial. In patient rooms are clean and hygiene. Expertise of the doctors are highly competitive which help in diagnosing and recovering quickly. The building is isolated from other kind of rush and patients which is a unique feature. It helps to provide a good and healthy environment for the well being of people. Amble car parking space and a descent cafeteria adds to the convenience of facility.
INSURANCE
Insurance
Available
Cigna TTK Health Insurance
Universal Sompo General Insurance
ICICI LOMBARD GENERAL INSURANCE
MDINDIA HEALTH INSURANCE TPA PVT. LTD.
AB – PMJAY Insurance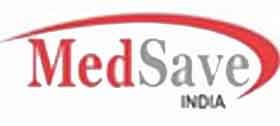 MedSave Health Insurance TPA
HEALTH INSURANCE TPA
VIDAL HEALTH INSURANCE TPA
Heritage Health Insurance TPA
Care Health Insurance
Medi Assist TPA Pvt. Ltd.
Health Assure
Vipul MedCorp Insurance TPA Pvt. Ltd.
Niva Bupa Health Insurance
Family Health Plan Insurance TPA Limited
Reliance General Insurance
Liberty General Insurance
Safway Insurance TPA
Bajaj Allianz Insurance
Future Generali
Aditya Birla Capital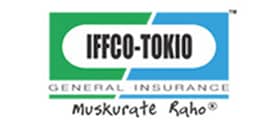 IFFCO-TOKIO General Insurance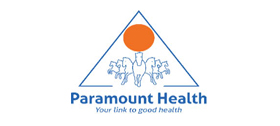 Paramount Health Insurance
Take Appointment Now
[contact-form-7 404 "Not Found"]