Best Gynaecology &
Pediatrics Hospital in Kerala
Ahalia Women And Children's Hospital (AWACH) is situated inside the serene campus of the Ahalia Health Heritage and Knowledge Village in Kerala. AWACH, with its huge infrastructure and facilities is undoubtedly one of the largest Women & Children's specialty hospitals in Kerala India. AWACH takes pride in having a great team of experienced doctors, nursing staff and paramedics who work round the clock to ensure world-class treatment. Our vibrant Pediatrics department takes care of not just the sick children, but also attends to other common problems in children, with the specialized Nutrition Clinic, Obesity Clinic, Vaccination Clinic, Well-baby clinic, just to name a few.
The highly dedicated, best Gynaecology & Obstetrics team handles all complicated gynaecological problems and high risk deliveries at any time of the day, and is well complemented by the state-of-the-art Neonatology department capable of treating even the sickest and tiniest of newborns.
Statistics
Our
Statistics
0
Successful Surgeries

Services
Medical
Services
Our Best Medical Services

WHAT PATIENTS SAY
Suresh Vinayagam
December 5, 2022.
Worst experience with Dr Prasanna Very very disappointed .ahalia lost out hope and trust
Shahana Hussain
November 28, 2022.
I took my mom to consult gynecologist for check up..The department is functioning very professional.Nurse who attended my mom was very helpful and supportive . I strongly recommend this hospital.
Gayathri S
November 20, 2022.
We approached ahalia women's hospital for my sister's delivery. We preferred Dr.Prasanna from the beginning. Initially she spoke nicely and explained our doubts without any hesitation. But her approach and the way of talking changed from my sister's 9th month checkup. We were little panicked on her behavior but we don't want to switch to another hospital in last minute. We got admitted before one day of her due date. Dr.Prasanna gave us two options. 1. You can try for normal delivery since the due date is next day so we can wait for the pain and try 2. We can go with cesarean. There is no need for cesarean now but if you want we can do. Obviously any women will choose option 1 so we. She said ok and we waited for the pain. Suddenly my sister noticed there was no baby movement. Immediately we informed this to Dr.Prasanna. All of sudden she twisted her words and became arrogant and blamed us that we made a mistake by choosing option 1, we had no clue on what she's telling because she didn't tell a word when we told we're trying for normal. Next minute the emergency cesarean was planned without informing my sister's husband. Even more worst Dr.Prasanna panicked my sister in OT by telling she might remove her uterus permanently bla bla and made her cry. She didn't give any hope to any of us. After a lot of disappointments my sister blessed with lil princess. We couldn't even cherish the moment because of her rudeness. She spoiled our happiness. If anything goes wrong she will simply blame us and tell it's the mistake from our end. Such a worst experience ever we had in any hospital.
Siva Prasad
November 18, 2022.
Good Experience
Saranya S
October 20, 2022.
Vignes Waran
October 19, 2022.
We had choosen dr.prasanna for my wife delivery from the beginning.and we have no clue why she was so arrogant from the Last month of delivery.we already waited for 2days to get a labor pain and she recommended to wait for one more day to see if my wife getting pain or not.all of us sudden noticed that baby movement is reduced and We informed here on the same.she said that "that's the reason i already recommended for C-section". we're wondering why she has changed the statement at Last minute and pressurised us.even before the operation she made my wife to cry. She didn't even see my child Post delivery. She spoilt the dream of a pregnant women at Last minute and her hardwork to get a normal delivery. Is this the way to handle the patient in emergency situation? I couldn't even celebrate my child birth due to this betrayal. All these day's I was recommended this hospital to my circumstances. Now I realised all private hospitals are same and money minded. "There is no value to the human feelings and valuing only the money" I made Big mistake in Life by choosing the doctor and hospital for my wife pregnancy. Just hated..
Vignesh D
October 18, 2022.
Very best treatment and care
Karthick p
October 7, 2022.
The atmosphere was really superb...and even the experience was good as of now. My suggestion is please appoint a good and well experienced doctors for the night shift...If that is done it be fine.. Thank you
deepa ajay
October 2, 2022.
One of the pioneer hospitals in Gynaecology, Paediatrics and Neonatology. 24 hours availability of doctors in all departments. Had an excellent approach for treatment of my son here. Good follow up system for patients. Thank you Ahalia.
Manju Mohan
October 2, 2022.
Such a nice hospital with good ambience.. I brought my mother for the treatment with Dr Susheela .. she was so cordial and explained us very clearly ..Nurses and other staff behaviour were also excellent. I strongly recommend this hospital for any treatments.
INSURANCE
Insurance
Available
Cigna TTK Health Insurance
Universal Sompo General Insurance
ICICI LOMBARD GENERAL INSURANCE
MDINDIA HEALTH INSURANCE TPA PVT. LTD.
AB – PMJAY Insurance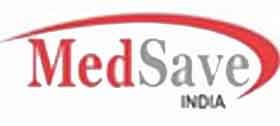 MedSave Health Insurance TPA
HEALTH INSURANCE TPA
VIDAL HEALTH INSURANCE TPA
Heritage Health Insurance TPA
Care Health Insurance
Medi Assist TPA Pvt. Ltd.
Health Assure
Vipul MedCorp Insurance TPA Pvt. Ltd.
Niva Bupa Health Insurance
Family Health Plan Insurance TPA Limited
Reliance General Insurance
Liberty General Insurance
Safway Insurance TPA
Bajaj Allianz Insurance
Future Generali
Aditya Birla Capital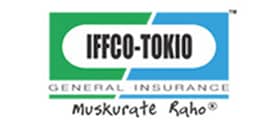 IFFCO-TOKIO General Insurance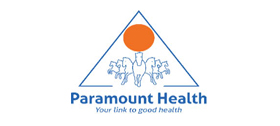 Paramount Health Insurance
Take Appointment Now
Error: Contact form not found.