Best Gynaecology &
Pediatrics Hospital in Kerala
Ahalia Women And Children's Hospital (AWACH) is situated inside the serene campus of the Ahalia Health Heritage and Knowledge Village in Kerala. AWACH, with its huge infrastructure and facilities is undoubtedly one of the largest Women & Children's specialty hospitals in Kerala India. AWACH takes pride in having a great team of experienced doctors, nursing staff and paramedics who work round the clock to ensure world-class treatment. Our vibrant Pediatrics department takes care of not just the sick children, but also attends to other common problems in children, with the specialized Nutrition Clinic, Obesity Clinic, Vaccination Clinic, Well-baby clinic, just to name a few.
The highly dedicated, best Gynaecology & Obstetrics team handles all complicated gynaecological problems and high risk deliveries at any time of the day, and is well complemented by the state-of-the-art Neonatology department capable of treating even the sickest and tiniest of newborns.
Statistics
Our
Statistics
0
Successful Surgeries

Services
Medical
Services
Our Best Medical Services

WHAT PATIENTS SAY
Sreejith C Nair
February 22, 2022.
Ahalia Women and Children Hospital If your child is facing any medical condition this is the place you can blindly go... Especially when you are staying in Palakkad where there is a scarcity of good hospitals. Be it Pediatric Surgeon Dr.Muthulingam or the Pediatrician Dr.Padmesh, Dr.Sruthy every one are excellent when it comes to their fields. And the nurses are extremely helpful , affectionate multi talented with their singing skills 🙂.... 100% satisfied with the services just one issue is the road towards this place which needs immediate attention!
shyju edathara
February 20, 2022.
gopalakrishnan g
January 7, 2022.
Very nice experience. The attitude and behaviour of the hospital management, doctors and staff is very warm and cordial. In patient rooms are clean and hygiene. Expertise of the doctors are highly competitive which help in diagnosing and recovering quickly. The building is isolated from other kind of rush and patients which is a unique feature. It helps to provide a good and healthy environment for the well being of people. Amble car parking space and a descent cafeteria adds to the convenience of facility.
Solo Musafir
January 3, 2022.
Space....space.....and space......!! That's the unique feature of this hospital.... Ahalia campus is far and wide containing Diabetic hospital, Eye hospital, College etc... Women and Children hospital is a sprawling building with lots and lots of open space outside and long empty multiple corridors....inside. I went there for my mother's COVID vaccination. It's mostly empty... This hospital houses Paediatrics as well as Gynaecology departments with ICU facilities.... The staff are very courteous.... It's a nice experience to be inside the Ahalia campus....
Biju S Pillai
December 3, 2021.
AKASH 6th D
November 17, 2021.
ajay Narayanan
November 8, 2021.
Veerappan Chathamparakkunnu
November 6, 2021.
Nikhil Madhavan
October 31, 2021.
AHALIA WOMEN AND CHILDRENS HOSPITAL. The place is a beautiful place and the hospital is a bit too inside of the ahalia campus and we have to go around searching the place. But the service was very appreciated and efficient. They handled things very easily and was peaceful.
Jishnu R B
October 25, 2021.
My baby was taken to this hospital in a precarious situation. The staff in this hospital showed their mettle that day and saved our baby. Dr Prasanna Vadakeppat stayed the entire night observing my wife. My baby was rescued by Dr Padmesh and his team. I see them as gods. Thanks Ahalya for rescuing my baby. The NICU is world class. You will never get this facility anywhere in Palakkad. Thanks a ton.
INSURANCE
Insurance
Available
Cigna TTK Health Insurance
Universal Sompo General Insurance
ICICI LOMBARD GENERAL INSURANCE
MDINDIA HEALTH INSURANCE TPA PVT. LTD.
AB – PMJAY Insurance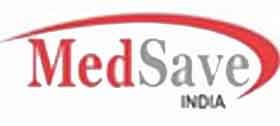 MedSave Health Insurance TPA
HEALTH INSURANCE TPA
VIDAL HEALTH INSURANCE TPA
Heritage Health Insurance TPA
Care Health Insurance
Medi Assist TPA Pvt. Ltd.
Health Assure
Vipul MedCorp Insurance TPA Pvt. Ltd.
Niva Bupa Health Insurance
Family Health Plan Insurance TPA Limited
Reliance General Insurance
Liberty General Insurance
Safway Insurance TPA
Bajaj Allianz Insurance
Future Generali
Aditya Birla Capital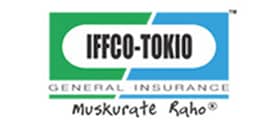 IFFCO-TOKIO General Insurance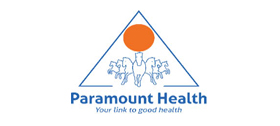 Paramount Health Insurance